Before and After 150 Sudbury St
This 2 bedroom condo on Queen West had a good layout but needed some furniture rearrangements and suggested painting and repairs to maximize what the Seller could get for it.
The Kitchen
The kitchen needed a properly sized eating area as the Seller had a huge dining table that was more fit for a larger condo or a house. We brought in a table and bar stool combination along with some accessories that were more suited for the size of the area.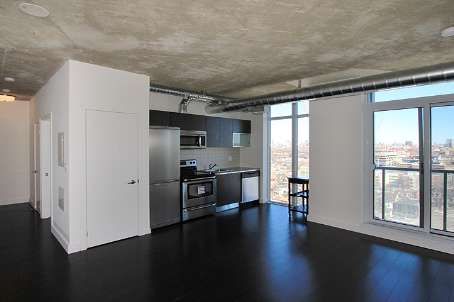 The Result
With the properly sized dining table and stools, the space looks much larger. The tiles and kitchen area was cleaned up along with minor repairs as Buyers will open drawers and test appliances.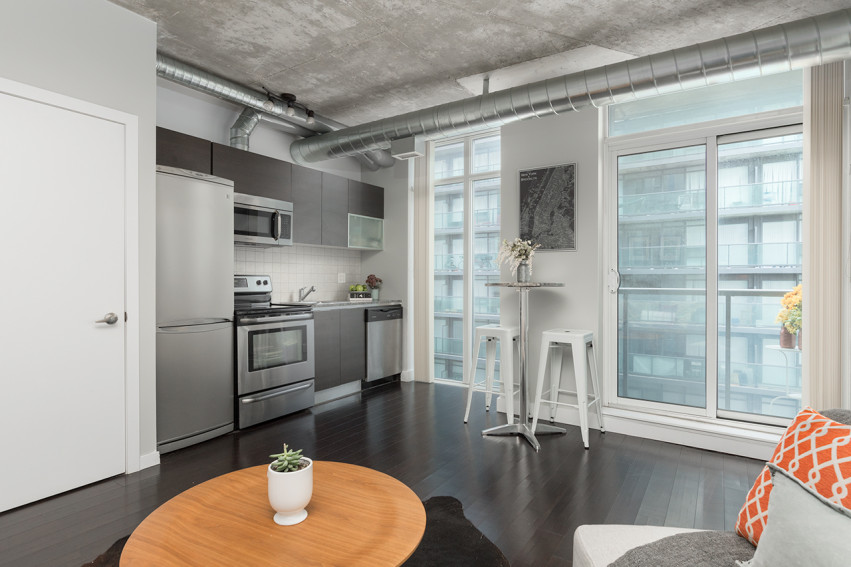 Living area
The living area was not large and the couch that was in there was too big for the space and not positioned to optimize the living area. Also, there weren't any accessories to make the space more inviting.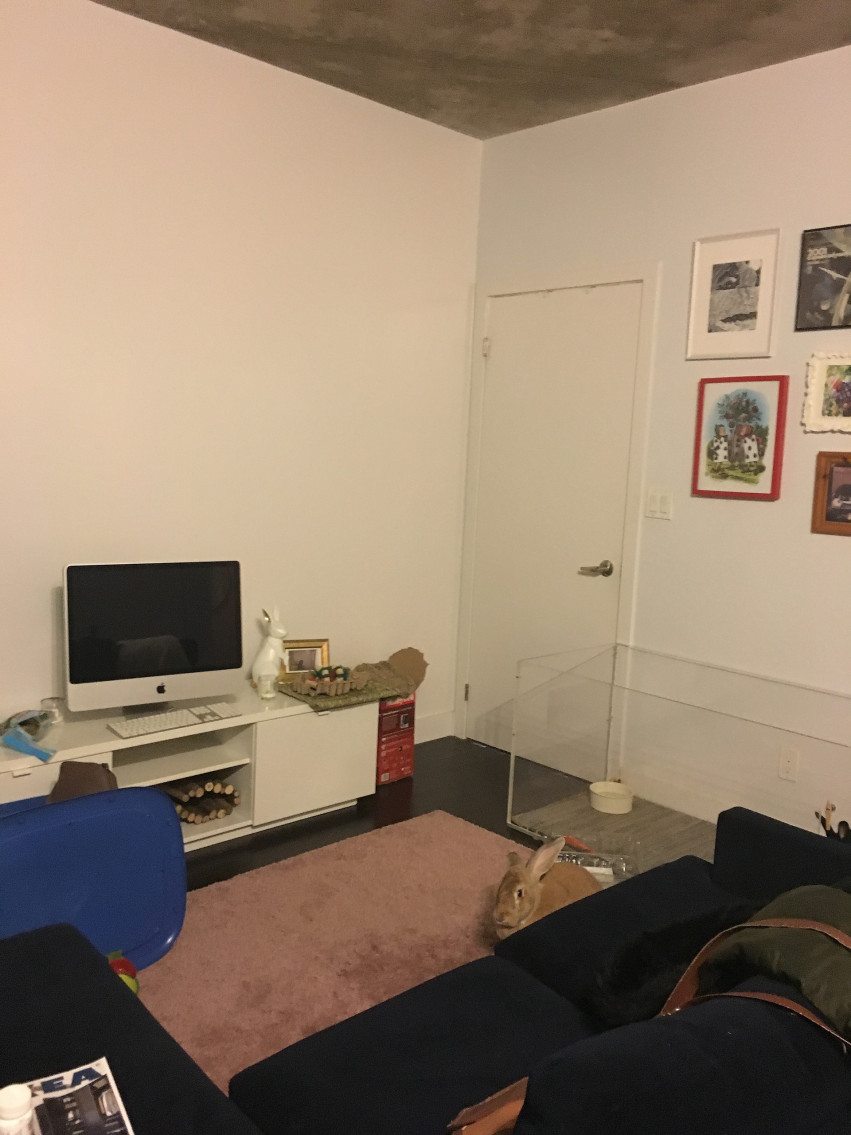 The Result
We brought in a couch that fits the size of the living area along with an accent chair, coffee table along with an end table and area rug. Adding a mirror along the one wall makes the living area seem larger and more inviting.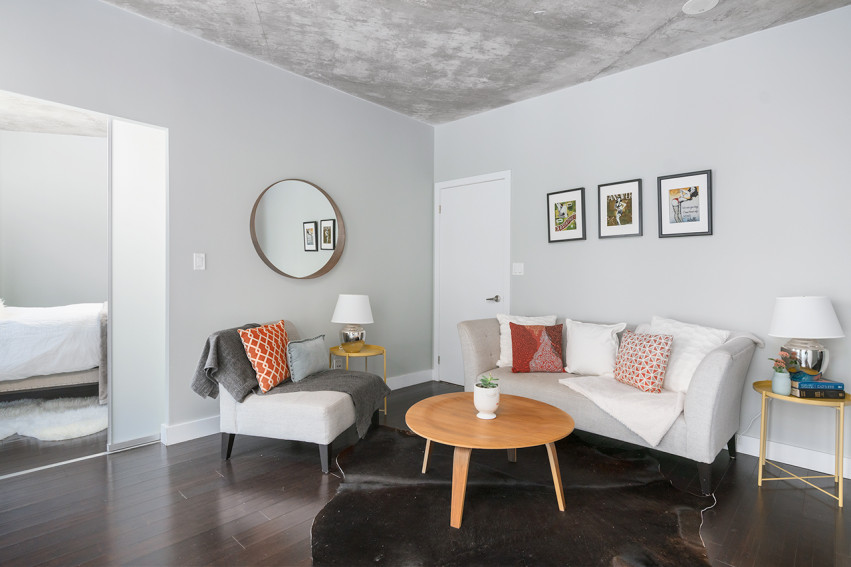 Master bedroom
The view from the master bedroom was breathtaking as we were on the 14th floor. We had to work with the Seller's bed but she was lacking accessories to give the room a little more feeling.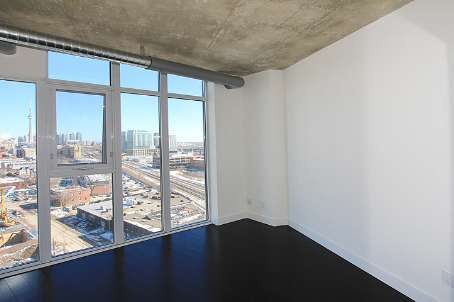 The Result
Her bed was a little big but we made it work. We brought in the bedding and area rug and suggested the room to be painted a neutral grey.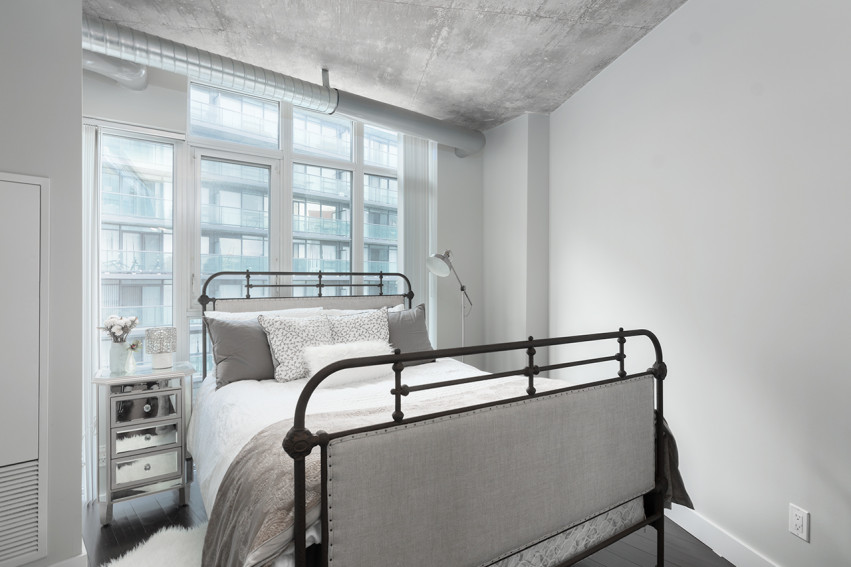 Second Bedroom
The second bedroom was used as a den and storage. There was a large bookshelf along with boxes and other items. The colour of the walls was a cool yellow but probably not sit well with a lot of buyers.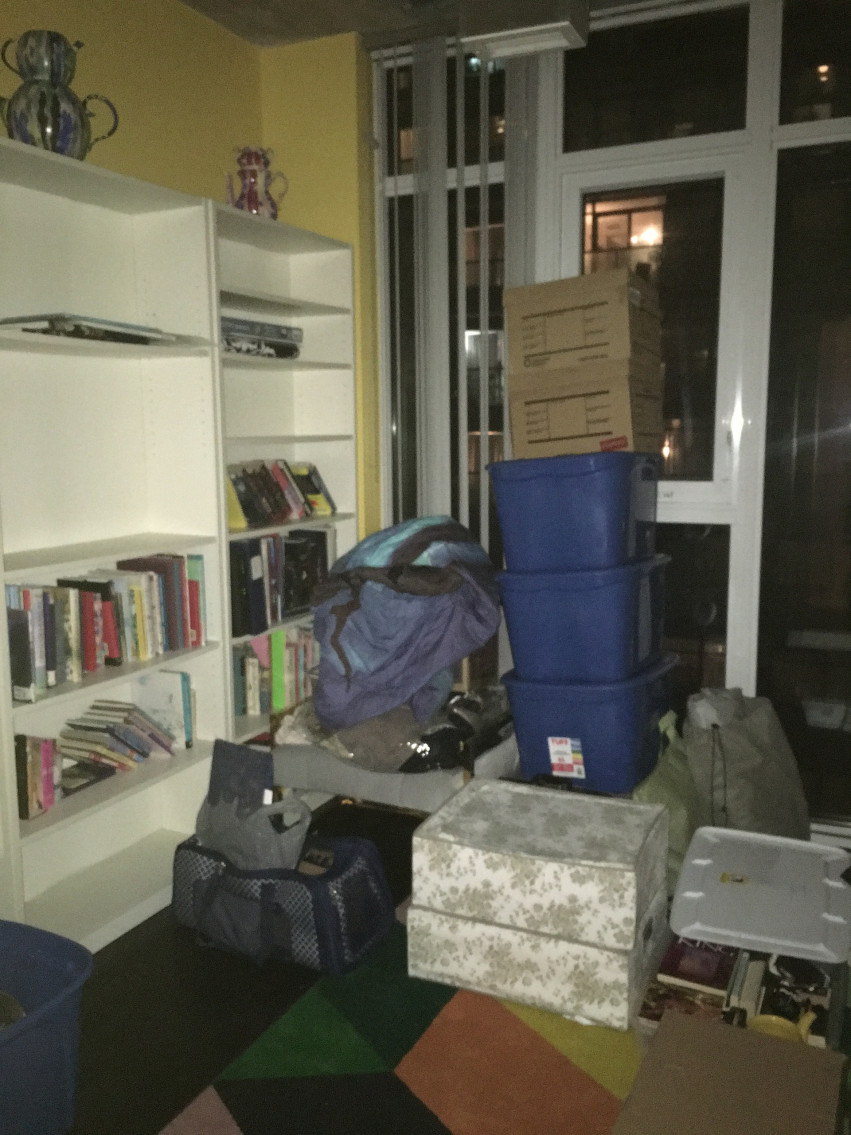 The Results
We made her storage and den into a proper bedroom as Buyers will pay more for a bedroom than a den. The space was able to support a queen size bed along with end tables on either side. We had her paint the room a more neutral colour. The bedroom actually seemed a lot bigger.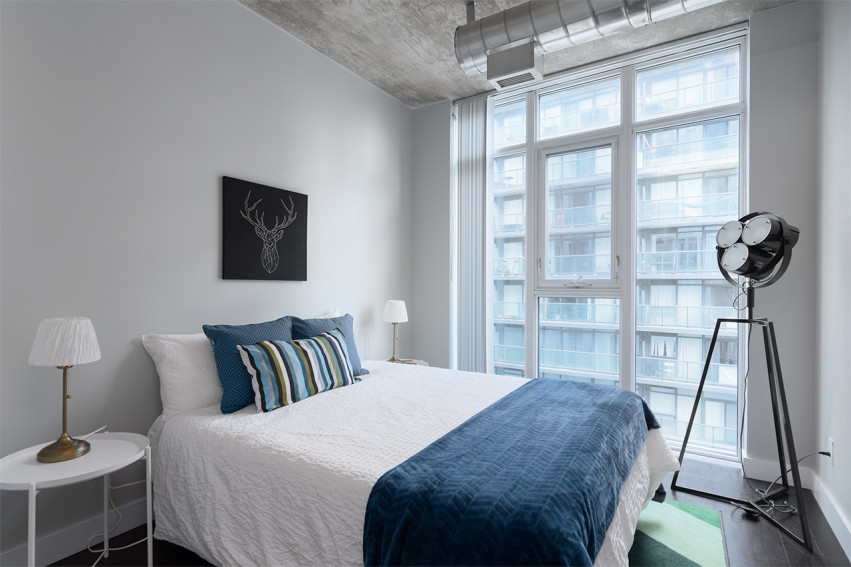 Take a look at the final product in the video below.